Drug Testing Laboratory
Committed to be an active partner of the government and non-government organizations in the promotion of a national advocacy ……………………….. a drug free Philippines.
Our Vission, Mission & Goal
Vision
A leading drug testing center detecting promptly the illegal use of Dangerous Drugs to maintain safe and sound environment.
Mission
Committed to be an active partner of the government and non-government organizations in the promotion of a national advocacy ………………. a drug free Philippines.
Goals:
Build good relationships with clients through exceptional services.
Provide accurate, timely, cost-effective laboratory service delivered in a responsive and courteous manner.
Dedicated to deliver best services to our clients based on excellence in our workforce.
To be the drug testing center of choice working in partnership with individuals and organizations to achieve its maximum purpose of existence.
Support the common goal of creating safe environment and maintaining satisfied clients.
Link information of our valued clients with the official national record through IDTOMIS (Integrated Drug Test Operation Management Information System)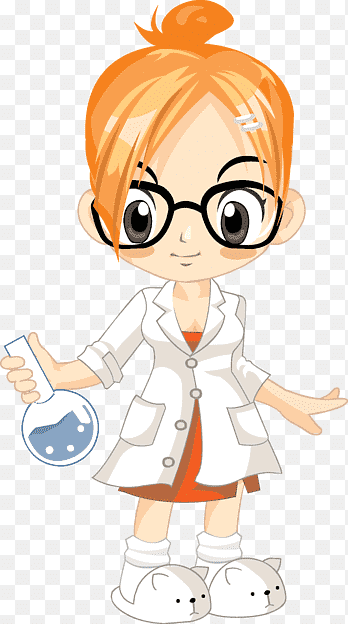 1. The Bohol Provincial Drug Testing/Screening Laboratory located within the, former Provincial Health Office Building is owned and managed by the Provincial Government of Bohol represented by the incumbent Provincial Governor thru the Provincial Health Officer and Head of Laboratory (HOL).
2. It is staffed with 1 Physician (HOL) and 1 Medical Technologists (analysts) duly licensed by the Philippine Regulation Commission with special certification in its accreditation as (HOL) Head of Laboratory and analysts respectively by the Department of Health. The other personnel are as follows: 2 Authorized Specimen Collectors (ASC's), 2 IT, 1 laboratory aide and 1 in-house cashier to perform other specific functions in the laboratory operation.
3. The Laboratory is open from 8:00 A.M. – 5:00 P.M. Mondays to Fridays NO NOON BREAK and definitely close on Saturdays, Sundays and holidays.
4. Accepting of clients for Drug Test is only from 8:00 A.M. to 4:00 P.M. Monday-Friday to spare an hour for the pre-analytical, analytical and post-analytical procedures by 5:00 P.M. for late clients of the day.
5. Clients are entertained on "first come first serve" basis, using priority numbers.
6. On busy days, clients are called in batches of four (4) ; other clients may stay first at   the waiting area until advised to get inside the lab receiving area.
7. STRICTLY NO pre-collected specimen shall be accepted for Drug Test.
8. Prior to specimen collection, clients must first completely fill-up a request form with certification, Client Information Sheet (CIS) and submit with a valid ID for computer verification. If verified with no previous record of positive result and other issues, client pays fee to the cashier.  
9. The payment for Drug Testing is two hundred fifty pesos (Php 250.00) per test shall be collected only by the Provincial Health Office (PHO) cashier from whom 'official receipts' are obtained… STRICTLY NO FREE EXAMINATION.
10. If and when there is a positive result, a fee of one thousand pesos (Php 1, 000.00) is required for the Confirmatory Test in Manila at National Reference Laboratory East Avenue Medical Center Quezon City                                                                                                                                                                                                                               
11. As a DOH-accredited laboratory, a standard operating procedure manual available in the laboratory is religiously followed to ensure specimens are tested in the same procedure and in consistent manner.
12. All    laboratory    proceedings   and   official   activities   are   entered    into   logbooks.    Duly accomplished  logbooks  are  systematically  kept in laboratory receiving area for easy retrieval  of records  EXCEPT  for the 'results logbook' that should be kept in the analysis area handled ONLY by the analysts                   
13. Periodic maintenance check of all equipments is done by Provincial General Services Office (PGSO) personnel per request by the analyst. Any repair or maintenance job done shall be recorded in the 'equipment maintenance logbook'.
14. Requests for supplies and reagents are made as scheduled in the Project Procurement Management Plan (PPMP). Emergency purchase can be done only when availability of stocked items are already more than half-utilized. This can be monitored through stock-card and a logbook used for this purpose.
15. A monthly laboratory report and accomplishment must be submitted every end of the month to the Record Officer.
16. All urine specimens for drug test are stored for 5 days in a freezer. Disposal of 5 days old urine specimen shall be done every Wednesday poured straight into the sewerage system of the laboratory.
17. To maintain orderliness in the working area; bags, umbrellas/raincoats and other personal belongings of personnel are placed in the designated cabinets and not visible to clients.
18. Specimen collection sites like comfort rooms and wash area are maintained clean, free from odor and unsightly trashes.  Garbage bins are emptied every afternoon to prevent roaches and rodents to harbor.
19. As per office Environmental Management System (EMS), the air-conditioner is turned on at 9:00 A.M. until 4:00 P.M., well enough to ventilate the laboratory working area. Ceiling fans are provided for added ventilation.
20. At the end of a day's work, laboratory surfaces are dusted and disinfected. Reagents used are returned to its proper storage to maintain stability. Equipments used are wiped clean ready for the next use.
21. Shut down properly all computers before turning off. Switch off and unplug all electrical equipments; securely lock all windows/doors before leaving the laboratory.
Our Staff.
Sa PHO, Una ang Serbisyo!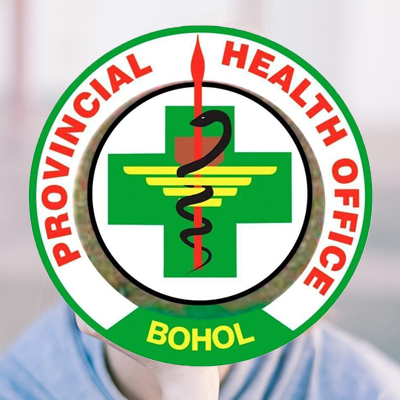 Mabelle Chu
Med.Tech II - Head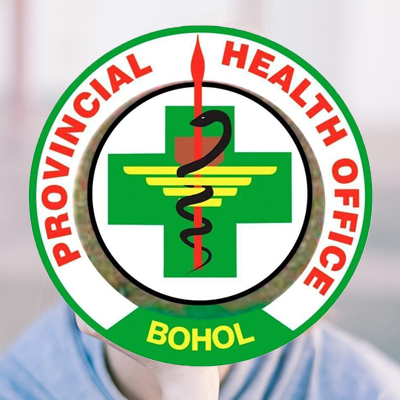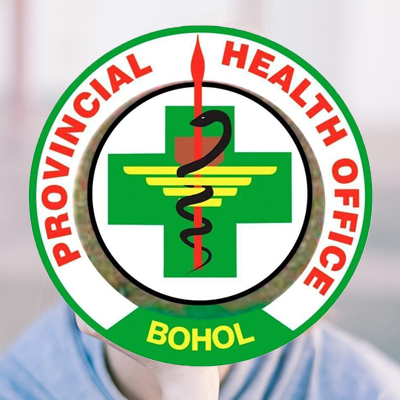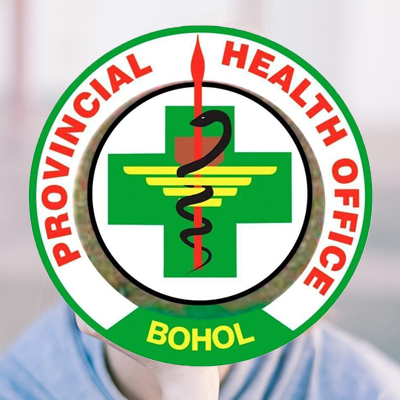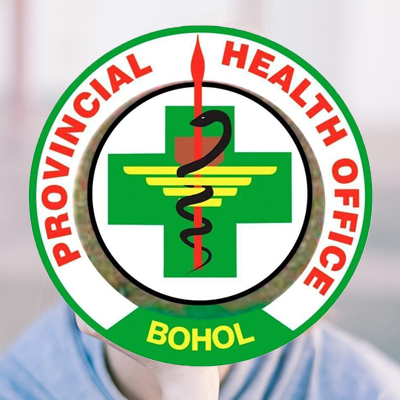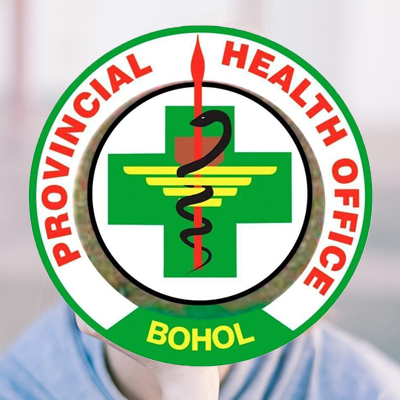 Visit Our Office
Former Prov'l Health Office Building, Dao District, Tagbilaran City