Disease surveillance is a process of coordinating, prioritizing, and streaming of multiple disease surveillance system into a unified national disease surveillance system that combines core surveillance activities and support functions into a single integrated activity for the purpose of making the system more efficient and effective in providing timely, accurate and relevant information for action. This is an epidemiological practice by which the spread of disease is monitored in order to establish patterns of progression.
A key part of modern disease surveillance is the practice of disease case reporting. With the advent of modern communication technology, submitting of reports thru online made the data collection fast and easy. However, there are still diseases reporting unit or DRUs in the province that are not timely in submitting their reports due to internet connections and availability of the computer to be used in reporting. Some of our Disease Surveillance Officers "DSOs" used their own computers in order for them to comply the required reports but in general all DRUs were active in submitting their reports weekly and in finding active and passive cases in their designated areas.
PESU activities were mostly sudden and emergencies hence a need of vehicle intended for PESU used is required to strengthen the disease surveillance in the province along with this is a PESU office. These are very important to function the PESU fully and effectively.

 

Last 2019 PESU ordinance was approved with a budget allocation of 1 million a year. Due to pandemic implementation of the ordinance were suppressed. Creation of Barangay Epidemiology and Surveillance Unit or BESU was planned to be implemented starting 2022.
BASIC EPIDEMIOLOGY TRAINING TO HOSPITAL DSC.
CONDUCTED DISEASE CASE INVESTIGATION OF REPORTED CASES.
TRAINING ON INFECTION CONTROL TO RHU AND HOSPITAL DSC.
TRANSPORTED COVID POSITIVE TO ISOLATION FACILITY.
SUBMISSION OF IMMEDIATE, WEEKLY AND ANNUAL REPORTS.
VISITED HOSPITAL, RHU AND BHS WITH WHO TO MONITOR AFP CASE AND POLIO VACCINATION.
UPDATES ON ACUTE FLACCID PARALYSIS TO HOSPITALS DSC.
SPECIMEN COLLECTION OF SUSPECTED AND PROBABLE CASE FOR CONFIRMATION.
TRAINING ON DONNING AND DOFFING TO RHU, HOSPITAL, PRSI, LABORATORY AND SCHOOL STAFF AND MEN IN UNIFORM WHO ARE IDENTIFIED SWABBERS.
RECEIVED AND SENT OF SPECIMEN TO IDENTIFIED LABORATORIES.
CONSOLIDATION OF REPORTS.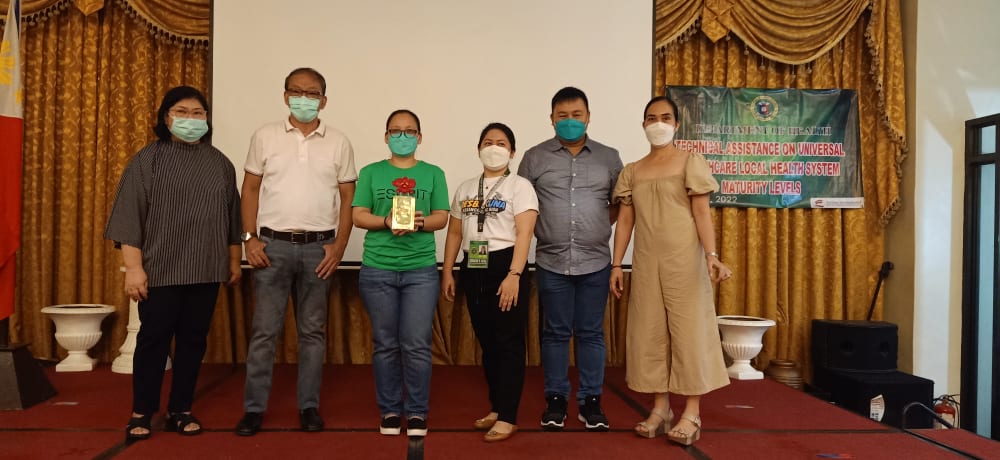 Dr. Cesar Tomas Lopez and Ms. Fritzie Olaguir attended the Technical Assistance on Universal Health Care Local Health System Maturity Levels on Health Promotion Deliverables for the Province of Bohol and Cebu conducted at Sarrosa Hotel in Cebu City last April 5-6. "Sa PHO Una Ang Serbisyo"#BuhatAngPasultion
Call The Office
(038)411 0138
Local: 41107
Office Location
Provincial Gov't. of Bohol, Gov Lino I. Chatto Drive, Brgy Cogon Tagbilaran City, Bohol 6300